Thursday, May 7, 2020 - 12:15am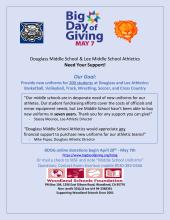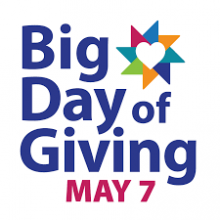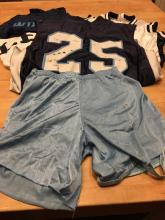 Big Day of Giving is a regional 24 hour giving event where donors can give to non profits in the Sacramento Region. This year the Woodland Schools Foundation is focusing on replacing worn out Middle School Athletic uniforms. Many of the middle school uniforms are at least 10 years old and have been worn out from being passed down each year from student to student. Our kids our competing in threadbare uniforms while other schools replace theirs each year. Help us to support these young people to feel confident in their abilities by wearing their new uniforms with pride!
Please donate on our Facebook page! Thanks!